Air Conditioning Service Victorville
»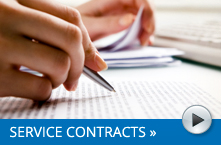 Dean Howard Heat & Air, Inc
17205 Eucalyptus Unit B2 Hesperia, CA 92345
(760) 961-4075
http://www.deanhoward.net/
cindidean@msn.com

Dean Howard Heat & Air is an experienced and reputable company for your air conditioning and heating repair, maintenance and installation.

Family owned and operated for over 19 years and proud to provide air conditioning and heating service to all of Victor Valley including: Apple Valley, Hesperia, and Victorville.
Reacties
Reactie toevoegen
Log in om een reactie te plaatsen!